---
Recent News and Tips
Sales/Admin closed August 7, 2006
The Sales and Admin offices will be closed Monday August 7 for the Canadian Civic holiday.
8/04/2006

---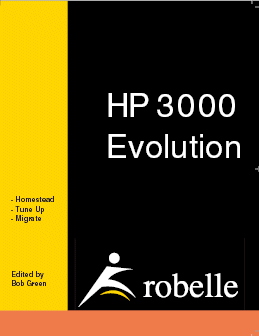 HP 3000 Book
HP 3000 Evolution:

Edited by Bob Green of Robelle, from articles written by Robelle, by The 3000 Newswire, and by other experts in the HP 3000 field.

This 300-page book contains the latest information on three important topics:
Homesteading
HP 3000 Tune Up
Migrating a 3000 application.

An essential reference for every desk! Order your copy on-line for US$25.