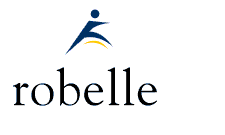 Can you tweak and tune your HP computer for maximum performance, and improve your
company's bottom line by attending one seminar?
The answer is a resounding YES!
But only if you attend the Performance Training Seminar in Florida (February 13-16, 2001).
Why is this seminar so special? Let me explain. If you have been to any of the big-name seminars recently you know what they are like; lots of people, too many tracks, not enough time to meet people, and a hectic pace. For general information, those seminars work great, but to get into the "meaty" topic of performance, a smaller, friendlier, and more intimate setting delivers much more value. At the Performance Training Seminar you will gain extensive knowledge you can apply to your specific situation. You will have four full days to rub shoulders with the top performance experts and pepper them with your most difficult questions.
If you want to improve your system performance, you won't find a better place to meet with so many experts willing and able to spend the time to help you. Besides the training sessions and the Performance Roundtable, you will have the opportunity to meet with your favorite speaker for a half-hour one-on-one consultation. Just think how much it would cost to hire just one of these experts to spend a half hour with you.
Improving performance is great, but it is even better when it makes a difference to the bottom line of your organization. Based on twenty years of working with HP customers, the firm Strategic Memory has determined that an increase of 100% in computer system performance results in an organization-wide productivity increase of 10%. And when organization-wide productivity is increased by 10%, profitability is increased by 1%. For a $50,000,000 manufacturing company, this increase nets $500,000 dollars worth of pure profit!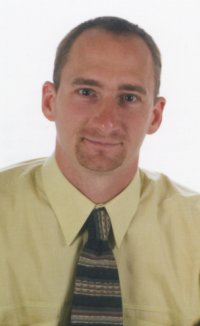 We've given you a number of reasons to come to this seminar, but we'd like to give you one more and let you in on our secret performance weapon... Neil Armstrong - the man in charge of Robelle's Suprtool performance software. Neil will be speaking Thursday afternoon from 1:30 to 3:00 pm, so be sure to mark that on your schedule:
"I/O Performance: Living with 400 I/Os Per Second"

Presented By Neil Armstrong, Robelle

The slowest link in the performance chain will always be physical mechanisms, i.e. disk and tape drives. Where CPU transactions are measured in millions or billions of instructions per second and logical memory I/O's measured in tens of thousands per second, physical I/O's are still measured in dozens, or perhaps hundreds. Neil explains software and database strategies for improving I/O performance, but he also details his explorations of HP's new PCI backbone and what it suggests for increased I/O performance.
Robelle will also have a booth at the show where Neil will also be available to answer your performance questions. And if you have Suprtool, bring any Suprtool questions along as well. We look forward to seeing you there.
Visit the Florug web site to see the program schedule, abstracts of the sessions, hotel form, and the seminar registration information.
marie.reimer@robelle.com
December 21, 2000