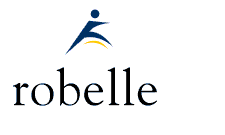 Download a Production Release
Thank you. Your request for codes has been sent to Robelle.
We will send software authorization codes to the e-mail address you indicated on the form. You will need these codes to be able to run the software that you are about to download.
Step 2 - Download and Install
You may now download the prod-release software you requested. Remember the directory where you download the file(s). E.g., C:\DOWNLOAD\
Hint: Save the download(s), do NOT choose 'Open from this location'.
Qedit Products Version 6.3
Qedit for HP e3000/MPE (6.3)
Qedit for HP-UX (6.3)
Qedit Products Version 6.2
Qedit for HP e3000/MPE (6.2)
Qedit for HP-UX (6.2)
Qedit Products Version 6.1
Qedit for HP e3000/MPE (6.1)
Qedit for HP-UX (6.1)
Qedit Products Version 6.0
Qedit for HP e3000/MPE (6.0)
Qedit for HP-UX (6.0)
Qedit Products Version 5.9
Qedit for HP e3000/MPE (5.9)
Qedit for HP-UX (5.9)
Qedit Products Version 5.8
Qedit for HP e3000/MPE (5.8)
Qedit for HP-UX (5.8)
---
Qedit for Windows Client
Qedit for Windows (English)
Qedit for Windows (French)
---
Suprtool Products Version 6.1
Suprtool for HP e3000/MPE (6.1)
Suprtool for HP-UX (PA_RISC 6.1)
Suprtool for HP-UX (Itanium 6.1)
Suprtool Open (Linux 6.1 Build 1)
---
Suprtool Products (Version 6.0)
Suprtool for HP e3000/MPE (6.0)
Suprtool for HP-UX (PA_RISC 6.0)
Suprtool for HP-UX (Itanium 6.0)
Suprtool Open (Linux 6.0)
Suprtool Products (Version 5.9)
Suprtool for HP e3000/MPE (5.9)
Suprtool for HP-UX (PA_RISC 5.9)
Suprtool for HP-UX (Itanium 5.9)
Suprtool Open (Linux 5.9)
Suprtool Products (Version 5.8)
Suprtool for HP e3000/MPE (5.8)
Suprtool for HP-UX (PA_RISC 5.8)
Suprtool for HP-UX (Itanium 5.8)
Suprtool Open (Linux 5.8)
Suprtool Products (Version 5.7)
Suprtool for HP e3000/MPE (5.7)
Suprtool for HP-UX (PA_RISC 5.7)
Suprtool for HP-UX (Itanium 5.7)
Suprtool Open (Linux 5.7)
Suprtool Products (Version 5.6)
Suprtool for HP e3000/MPE (5.6)
Suprtool for HP-UX (PA_RISC 5.6)
Suprtool for HP-UX (Itanium 5.6)
Suprtool Open (Linux 5.6)
Suprtool Products (Version 5.5)
Suprtool for HP e3000/MPE (5.5)
Suprtool for HP-UX (PA_RISC 5.5)
Suprtool for HP-UX (Itanium 5.5)