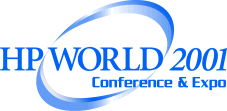 HP World 2001: Picture Gallery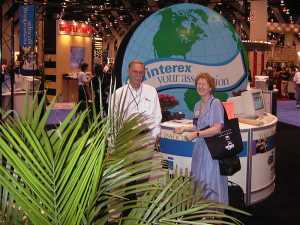 Read our report on HP World 2001.
House of Blues (WRQ 20th anniversary party) and Tammy Roscoe (Robelle) with Chris Pluchinsky and Alan Wyman from Alliant Food Service
---
Here is a panoramic shot of the expo area: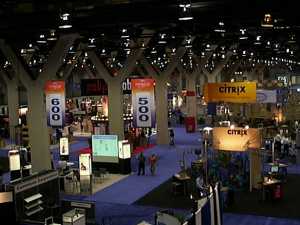 Below: the eXegysys and HP booths.
The WRQ and STR booths.
The Cognos and DISC booths.
The Bradmark and Orbit booths.
The Strategic Memory and Hicomp booths.
---
Walking the streets of Chicago, you did come across some interesting art work: